Diamond Ezine Author

Need a PowerPoint Presentation? Don't delay, call today!


Custom Design at Pre-fab Pricing by DocUmeant Designs
click here
Custom Card Covers
Samples here
For the full line of card pre-printed covers visit my online store at
Cafe' Press
Email Marketing
by
Constant Contact
Promote your business with quarterly re-brandable booklets. Now available
2010 Weird & Wacky Holiday Marketing Guide
, your business calendar of marketing ideas. Order yours today and receive the companion Resource Guide.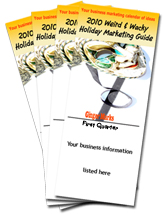 Special Offer
FIRST TIME CUSTOMERS ENJOY A
10% DISCOUNT ON SERVICES WITH MENTION OF THIS OFFER
H
ave you been putting off that
badly needed policy, procedure or training manual
because your employees already have enough to do?
Are there
letters that need writing or revising
to reflect your company's position, inform your customers, or persuade potential consumers to use your product or service?
What about that mass mailing that you just don't know how you are going to complete on schedule? Perhaps you need assistance setting up a mail merged document, are you constantly waiting for your print jobs at the copier, or is your copier always going down? Do you spend precious business building time folding and stuffing envelopes? You don't have to do these menial tasks alone.
DocUmeant
is here to help.
Is it time to "tweak" your webpage and you just don't want to pay a professional web master for an hour of his/her time? With our uniquely talented designers should you wish to design a brand new "look"
DocUmeant
has the duly licensed web designers on staff to assist you with your advanced web design needs.
DocUmeant
is here to help busy people communicate efficiently and effectively because
we know just how important your communication is to your customers
. And, we enjoy our work and the rewarding satisfaction of a job superbly done--just as you do.
Publishing Services ==>DocUmeant Publishing
==>Click here<==
For digital design products please visit our sister site at
DocUmeant Designs. Click here
Document Preperation


Basic typing or dictation *



$25/hr
Basic Editing Service


Proof read, spell check, grammar, punctuation, typos**



Approx. 4 pgs p/h (600 words p/pg)

$25/hr

Advanced Editing Service


All of the above plus basic re-write, inclusive of website copy review and edits, insertion of reference items, i.e. table of contents, footnotes.etc.**



Approx. 2.5 pgs p/h (600 words p/pg)
$30/hr
Complete Re-write


All of the above plus sentence/paragraph restructure **



Approx. 2 pgs p/h (600 words p/pg)
$35/hr
Book Layout
Basic format, Palm & PDF documents and eBooks, etc.**
$1.25/pg
Advanced Document Design


Design layout, format **



$60/hr
Advanced Website Design


$120/hr
* ½ hour minimum ** 15 minute minimum